Business in time of Corona Crisis
The Second Wave – Important information for business: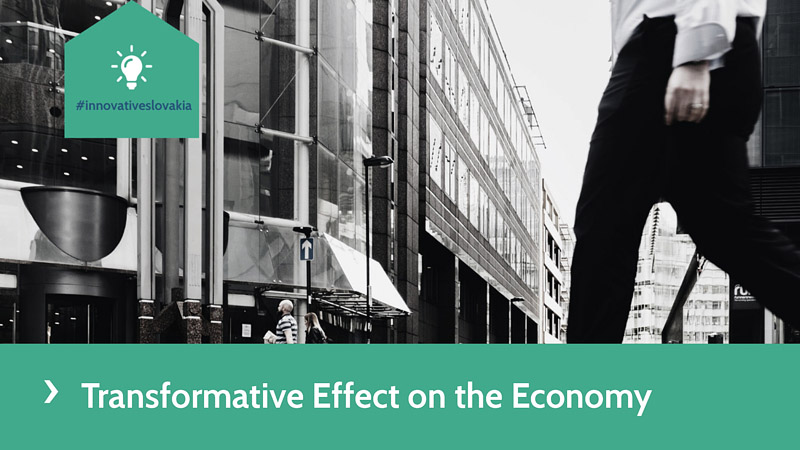 The virus has mostly served to accelerate already existing trends. Slovakia clearly needs to change its unilateral focus on the automotive industry and focus its economy more on the Knowledge Economy.
You can watch the
Exclusive webinar "Slovakia: Tiger again or lagging behind?" from the record.

Reliance on global supply chains probably will continue, but efforts to regionalize chains and reduce on specific regions or countries will increase. Europe is facing changes in supply chains, which can be an opportunity for local businesses and new innovative approaches.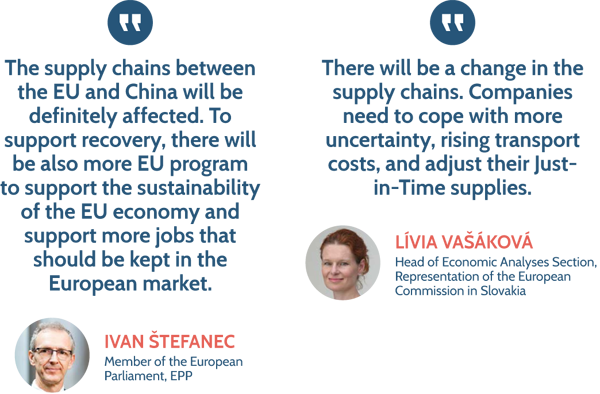 You can watch the
Exclusive Webinar "European Institutions doing enough to help during the pandemic?" from the record.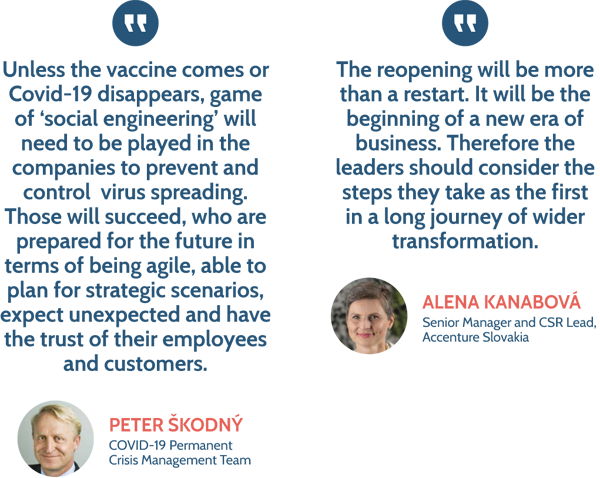 You can watch the Webinar "Priorities to help reopen and reinvent your business" from the record.
The health and safety of all employees and partners of
companies associated in AmCham Business Service Center Forum (BSCF) remains a top priority for all members these days. Since the breakout of the pandemic in the first half of March, more than 96% of employees working in the business services sector that employs almost 40 000 people in Slovakia have been working remotely from home. As both social and business communities in Slovakia continue to reopen in late May and early June, we have shared a
set of guidelines BSCF members have been implementing on their way to the "new normal"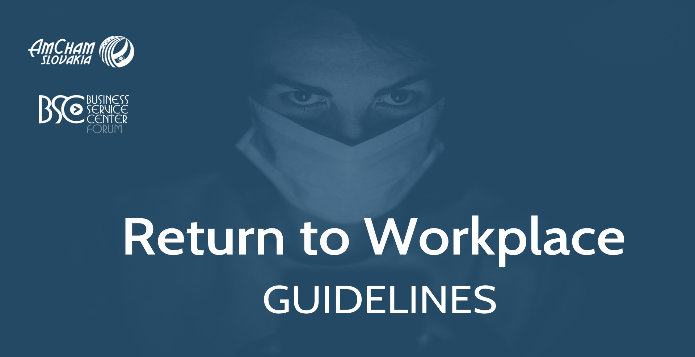 The shift to working outside of the office (mainly from home) will reduce the need for office space, and change how office space is utilized.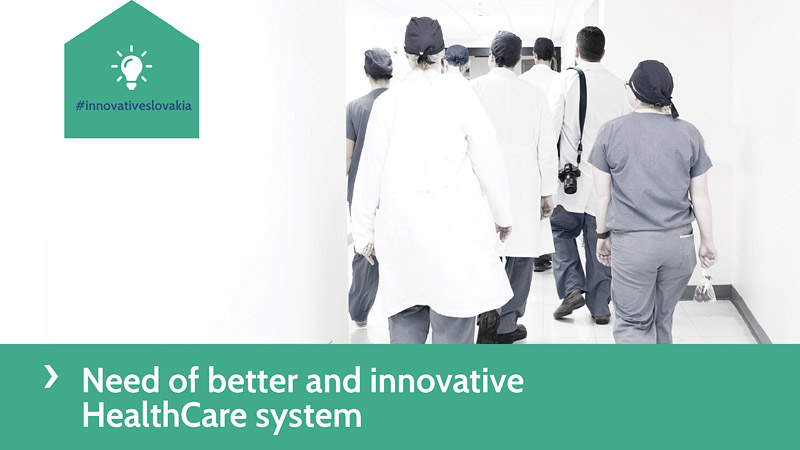 The corona crisis examined the capacity and readiness of the Slovak healthcare system to cope with an emergency and also emphasized the importance of the health of the individual, but also of society as a whole. Prevention and prediction are areas that have become more and more common in this area. Slovak healthcare has the opportunity to grow and strengthen, especially in the area of ​​introducing innovations and better use of existing data as part of setting up future-proofing HealthCare. Within the Sustainability index , which gives an overview of the status of the current EU healthcare systems, Slovakia finished on 22nd place out of 30 monitored European countries.
You can watch the whole expert discussion via recorded webinar " Slovak Healthcare: Are we ready for future challenges?" organized by AmCham in cooperation with Roche.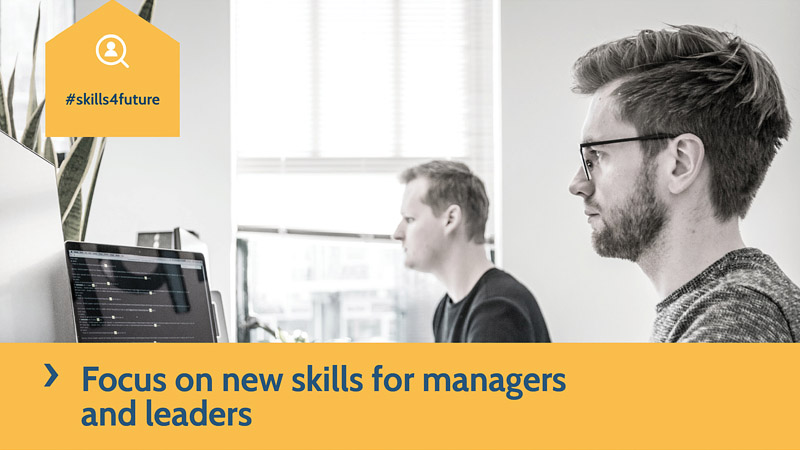 Managers are even more intense in the position of constantly improving their skills to meet the challenge of managing and leading their teams in times of crisis. It requires new approaches not only in communication but also in new perspectives on work and the online environment.
AmCham Slovakia prepared the series of interesting webinars on these topics:
#skills4future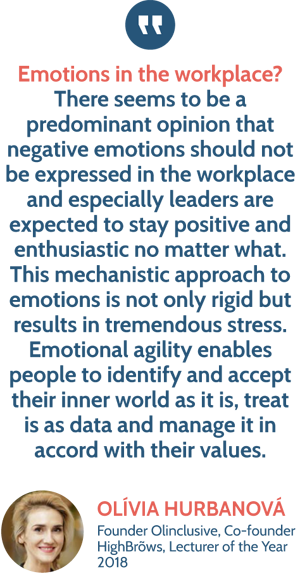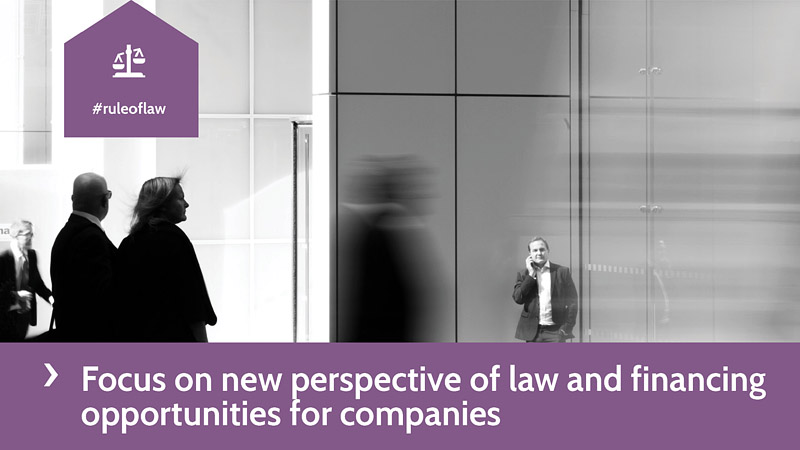 AmCham Slovakia prepared the series of interesting webinars on these topics: