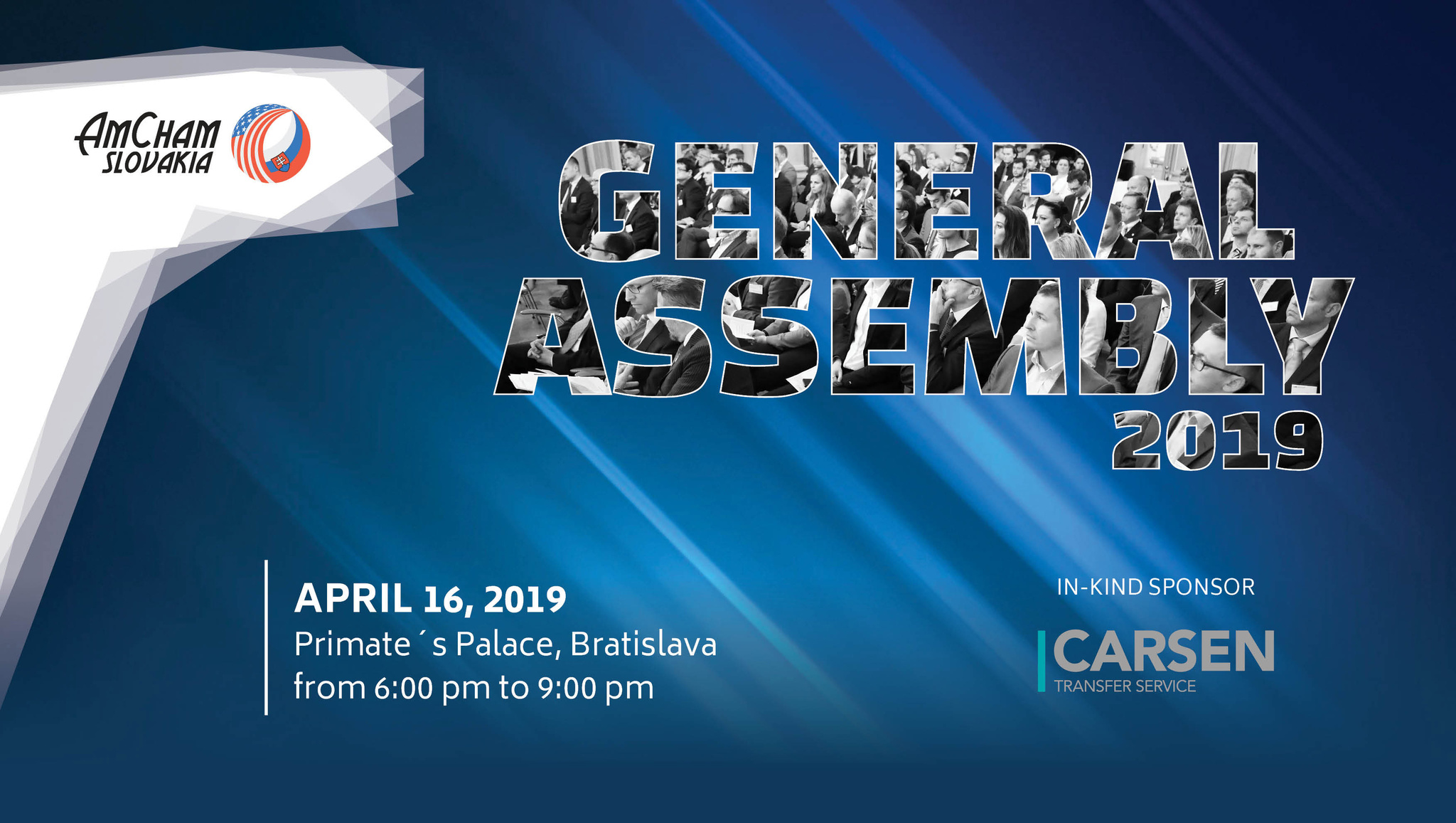 General Assembly 2019
Tuesday, Apr 16, 2019 From 18:00 to 21:00
Primaciálny palác, Primaciálne námestie 494/2, Bratislava
Come and be the first to hear the election results and meet the Board Members!
The evening will begin with a brief Welcome Drink followed by a comprehensive, multi-media review of AmCham's activities and achievements in 2018. After that you can enjoy delicious wine & a reception with high-level networking opportunities.
The General Assembly marks the end of the AmCham Board Elections period. AmCham's membership annually elects representatives to the Board of Directors who oversee the overall operations of the organization. All members in good standing (i.e. all those that have paid their membership dues) have the right to take part in voting.
At this special event we will also reveal AmCham's Top Supporters for 2018!
Please note that you can also bring your ballots to the General Assembly. All ballots must be received by 18:45 SHARP on April 16, 2019. Ballots received after April 16, 2019 will be considered invalid. Please be aware that no ballots will be available at the event.
Dress code: Business-Formal.

As the number of seats is limited, please register online by April 12, 2019.
Please note that your email address can be shared with the other partners of the event.

Documents to download
May 09, 2019
Connection magazine report
Format: .pdf, size: 1.65MB
download
AmCham
Member
Policy
Connection