Patron
Member

4000 € per year

Corporate
Member

2300 € per year

General
Member

850 € per year

Non-profit
Member

500 € per year

Participate in all Chamber events and activities
Receive all Chamber services
Written acknowledgement in Chamber Publications
Have logo displayed at each event
Voting representatives
Four (4)
Three (3)
Two (2)
One (1)
Invitations to the AmCham Executive Business Club events
One (1)
Prices will be calculated proportionally within a year.
Your Contact person
Natália Spodniak
Corporate Relations Manager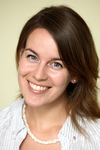 Testimonials
AmCham Slovakia welcomes the decision by the US Administration to lift travel restrictions for vaccinated travellers from the EU and other countries as of November. This announcement is an important step for many citizens, but also for global companies that rely on travel for their operations.
—

US lifts restrictions on transatlantic travel

Transatlantic cooperation on the re-opening of our economies, including lifting restrictions in a safe and coordinated manner, is critical to a strong recovery on both sides of the Atlantic. This positive decision can also help strengthen EU-US relations overall.








Taken from The American Chamber of Commerce to the EU (AmCham EU)

http://www.amchameu.eu/news/us-lifts-restrictions-transatlantic-travel