Patron
Member

4000 € per year

Corporate
Member

2300 € per year

General
Member

850 € per year

Non-profit
Member

500 € per year

Participate in all Chamber events and activities
Receive all Chamber services
Written acknowledgement in Chamber Publications
Have logo displayed at each event
Voting representatives
Four (4)
Three (3)
Two (2)
One (1)
Invitations to the AmCham Executive Business Club events
One (1)
Prices will be calculated proportionally within a year.
Your Contact person
Zuzana Cisárová
Policy Manager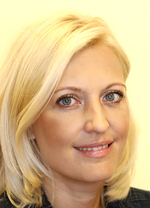 Testimonials
—

Election Process

A Committee coordinator (member of AmCham policy team) is responsible for conducting a transparent and smooth process of nominations, digital voting via email/Google sheets and announcement of the results.
Committee Election Process:
A leadership of each committee will be voted by members of a respective committee after two calendar years.
Only committee members are allowed to run for the elections and have a right to vote.
Each company would have 1 vote (filling out 1 election ballot giving their preferential vote to 1 chair and 1 vice-chair).
Chairs and vicechairs are allowed to run for reelection without any limit on the number of terms.
The Board reserves the right to dismiss a chair and/or vicechair of a committee in case of serious breach of ethical principles and/or lack of professional competency and/ or capacity to lead the committee.