Patron
Member

4000 € per year

Corporate
Member

2300 € per year

General
Member

850 € per year

Non-profit
Member

500 € per year

Participate in all Chamber events and activities
Receive all Chamber services
Written acknowledgement in Chamber Publications
Have logo displayed at each event
Voting representatives
Four (4)
Three (3)
Two (2)
One (1)
Invitations to the AmCham Executive Business Club events
One (1)
Prices will be calculated proportionally within a year.
Your Contact person
Veronika Yörümez
Corporate Relations Manager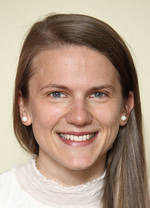 Testimonials
The voice of Central and Eastern Europe must be heard in the process of development of AI policies in the EU.
—

Joint Statement on Artificial Intelligence Regulation

Seventeen associations and AI Platforms from Central and Eastern Europe, fully support the European Commission's goal to develop a common approach towards the opportunities and challenges that come hand in hand with the development of artificial intelligence.


Slovakia was represented by slovak.AI.