Patron
Member

4000 € per year

Corporate
Member

2300 € per year

General
Member

850 € per year

Non-profit
Member

500 € per year

Participate in all Chamber events and activities
Receive all Chamber services
Written acknowledgement in Chamber Publications
Have logo displayed at each event
Voting representatives
Four (4)
Three (3)
Two (2)
One (1)
Invitations to the AmCham Executive Business Club events
One (1)
Prices will be calculated proportionally within a year.
Your Contact person
Veronika Yörümez
Corporate Relations Manager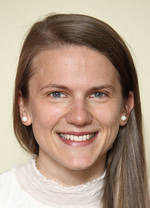 Testimonials
As every year, we took the opportunity to organize the Annual Thanksgiving Charity Drive to share with those who need it the most in our community.
—

AmCham Donation for the 2019 Thanksgiving Charity Drive
Thanks to your contributions, we are happy to announce that AmCham Slovakia donates 12,500 EUR to Občianske združenie DOBRÝ PASTIER!
THANK YOU FOR YOUR GENEROSITY!




There are more than 430 people living in the community of the Good Shepherd in Kláštor pod Znievom who have found themselves on the edge of society. Among them are elderly and sick people with insufficient resources for medical and social care, former homeless people, young people from orphanages, and people who have suffered from various addictions in the past. These people, according to their abilities, work in different companies that the community builds. Some clients have taken nursing courses to help the elderly and the sick. Work helps them find purpose, to return to life, but also to make money for themselves and for community development - building repairs and investing in new projects.

One of the biggest projects they are preparing is a hospital that will serve these people. The idea of this project came from Mr Vladimír Maslák, a priest who has been building the Good Shepherd community for more than 10 years from scratch to 430 people. Vladimir and his colleagues repaired the old building of the former monastery, as well as other buildings for nursing homes for seniors and sick people. The hospital will serve mainly long-term ill people who currently have to stay in hospital in rooms dedicated for 10 - 15 patients often in need of more intensive care.