Slovak Compliance Days 2021
Tuesday, Nov 30, 2021 From 09:00 to 22:00
Mercure Bratislava Centrum hotel
organized by the Slovak Compliance Circle initiative (SCC)
Law firm Lansky, Ganzger & Partner Rechtsanwälte spol s r. o. is one of the founding members of the Slovak Compliance Circle initiative (SCC). SCC is a professional association of legal entities, which was founded with the aim of supporting and promoting compliance standards and ethical behaviour within the Slovak business environment. We provide the association with professional support and advice in the field of law as well as in strategic and operational direction.

Therefore, Lansky, Ganzger + Partners would like to invite you, on behalf of SCC, to the seventh annual conference Slovak Compliance Days 2021, which will take place on November 30, 2021, in the premises of the Mercure Bratislava Centrum Hotel. The main topic of this conference is sustainability and integrity management of a modern organization, discussions will also focus on other beneficial topics such as greenwashing and new technologies. The conference will be divided into two parallel blocks with interesting panel discussions. Do not forget to be part of the evening program "entertainment casino", which is also included in the registration fee.

If you are interested, you can register HERE on the Slovak Compliance Circle website until 24th November 2021.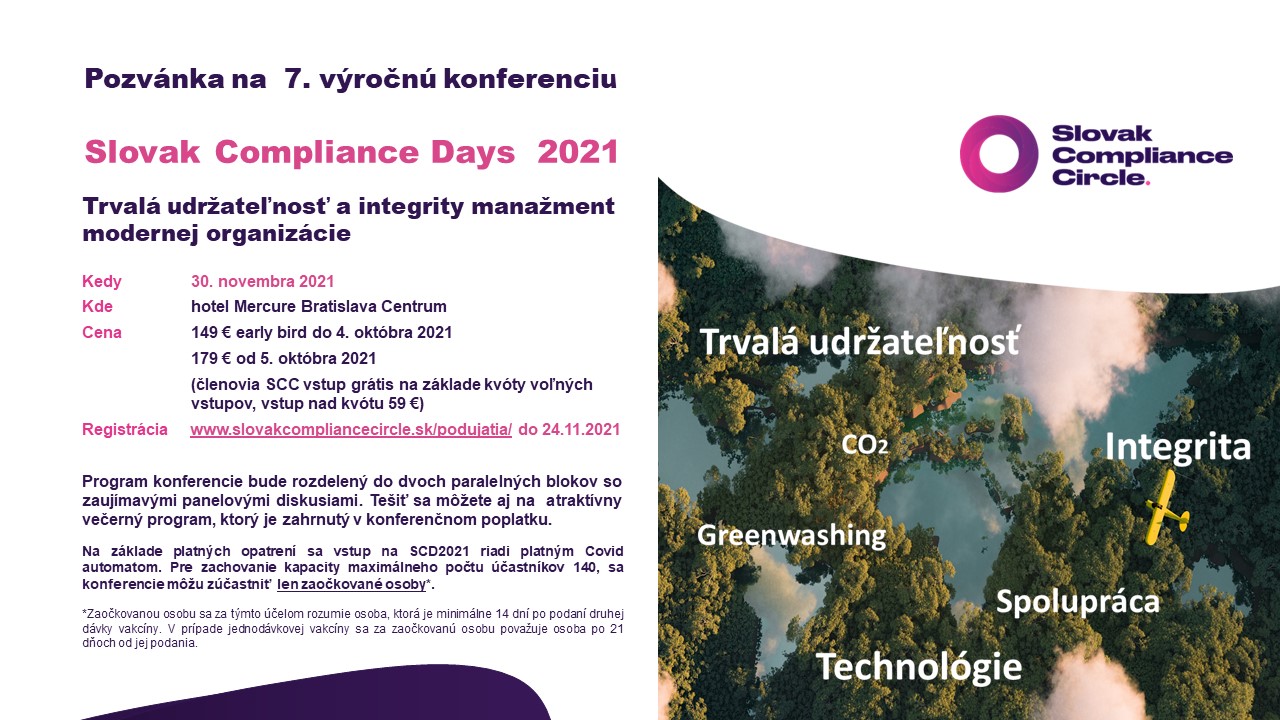 AmCham
Member
Policy
Connection