 Slovakia Needs a Strong Climate Law
Thursday, Nov 03, 2022 From 13:00 to 15:00
HubHub Twin City C, Mlynské nivy 16, Bratislava
At the event, representatives of the Climate Coalition (Dana Mareková together with Ivana Kohutková) will discuss in what form Slovakia should adopt the climate law if we want it to be really effective. The aim of the discussion is to become familiar with the draft climate law, the obligations of the state and the obligations of companies that will result from this law.
Due to the limited capacity, please register only 1 person per company, it should be a person who is in charge of environmental laws in the company, or is well versed in the topic.
Please note that the discussion will be held in SLOVAK language only.
Your Contact person
Lea Kőrösová
Event Manager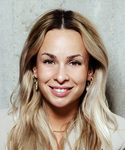 AmCham
Member
Policy
Connection