Young Entrepreneurial Talent Fair
Tuesday, Mar 28, 2023 From 10:00 to 18:00
Avion Shopping Park Community Centre, Bratislava
organized by Junior Achievement (JA)
Junior Achievement (JA) has been organising this event in Slovakia since 1994. This time it will be dedicated to the leaders of the future. Student companies will be presenting themselves and offer a peek on what is waiting for us in the world of innovation. Be inspired or, on the contrary, pass on your ideas and experience to the younger generation.


Go and visit the fair on 28 March 2023 at the Avion Shopping Park Community Centre in Bratislava.


If you are interested in becoming a volunteer at the fair, do not hesitate to do a good thing and apply.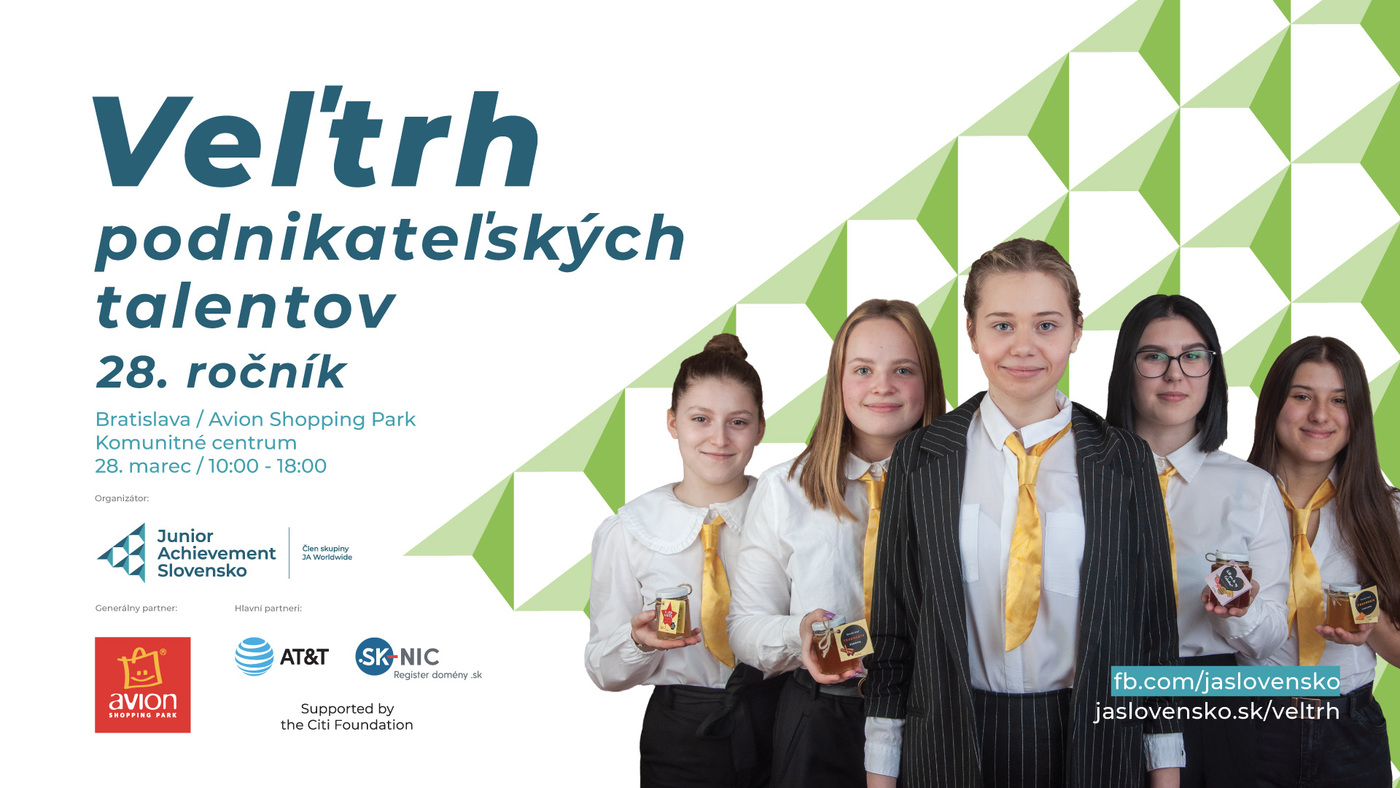 AmCham
Member
Policy
Connection