Results of brief AmCham member Covid19 survey.

We would like to inform you that Veronika Yorumez, Corporate Relations Manager responsible for membership, will be on maternity leave from April 2020 until March 2021.

Europe continues to be a sellers' market. All countries across Europe now apply "seller-friendly" risk allocation techniques, while the US continues to firmly favour the buyer.

Elite Language Center, in response to the current situation around COVID-19, has made all of its services available online.

Slovakia's competitiveness must be a priority for the new Slovak Government
20 key recommendations for fair and stable business environment and country of talents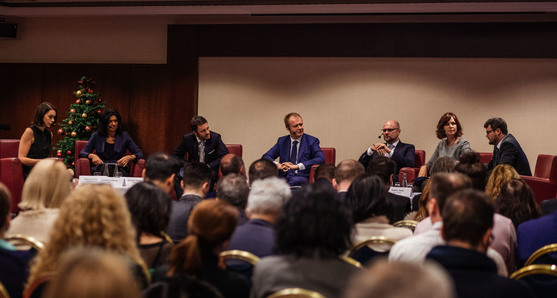 AmCham together with 15 partner business associations and chambers of commerce addressed a call to the new Slovak government to ensure Slovakia remains a competitive economy.

They prepared set of 20 recommendations aimed at improving the rule of law in Slovakia as well as developing the human capital of our country. As all four parties that are creating the new government have reacted positively and committed to our recommendations, the wider business community expects these measures to be incorporated in the upcoming Government manifesto 2020-2024. 




Strategic recommendations of Slovak.AI related with innovation and support of research and development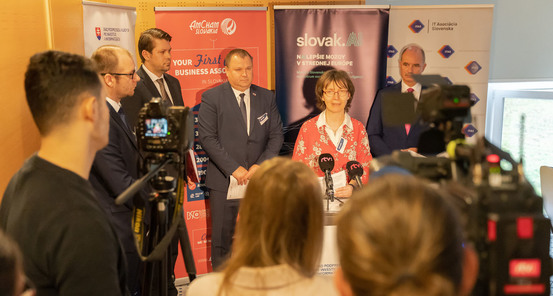 Slovak.AI calls on the new government to support research and development of artificial intelligence at a national level and encourage Slovak companies to accelerate innovation and link up with the Academy.

The founding members of the slovak.AI platform presented on March 6th, 2020 a practical manual for companies on how to introduce artificial intelligence at the Slovak Academy of Sciences. They also presented a vision of getting Slovakia on the map of Europe in artificial intelligence by creating an institute as a reference of excellence in artificial intelligence for Slovakia, Europe and the world. The new Government of the Slovak Republic 2020+ is addressing strategic recommendations that talk about the necessary reforms and measures to make Slovakia a full partner in the international infrastructure of centers of excellence.

They presented two strategic documents in which they participated. Both studies, including the survey, were prepared for the Office of the Deputy Prime Minister of the Slovak Republic for Investment and Information Technology. Read more

Common Recommendations for Slovak Healthcare 2030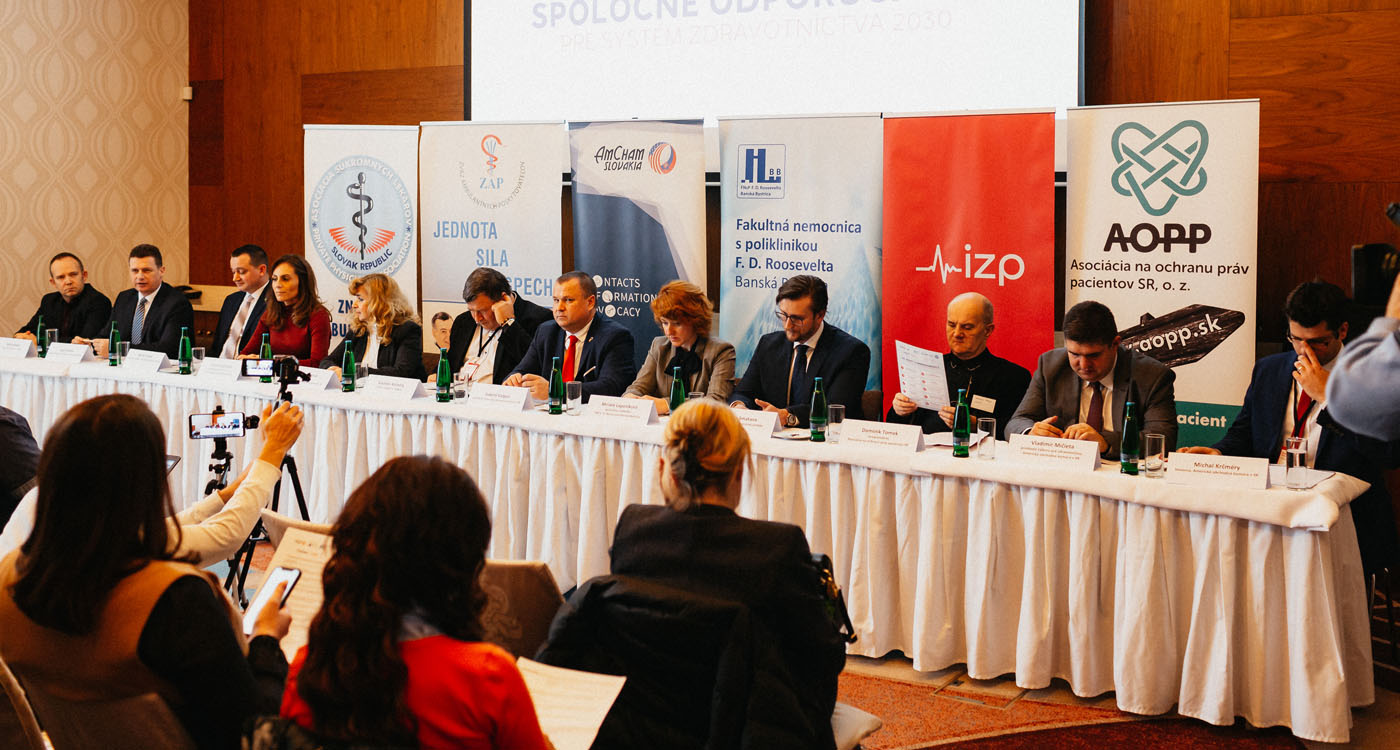 Slovak healthcare needs a clear vision, responsible and sustainable budgeting, pro-patient orientation, efficiency and public control. In order to prosper, Slovak health care needs to make comprehensive changes in the system of its functioning as quickly as possible. AmCham together with 11 other healthcare stakeholders presented 10 commandments for better healthcare for the next decade at the common Press Conference on January 27th, 2020. Read more