Slovak universities offer 91 courses in AI field for the students.

On 22nd June, AmCham's President Gabriel Galgóci, Executive Director Ronald Blaško, Policy officer Marek Hrubčo, and Member of the Board, Peter Fischer, met with Vladimír Ledecký, soon-to-be State Secretary of the Ministry of Regional Development.

As of July 2020, the Slovak Bird & Bird team has been strengthened by an experienced senior lawyer Ivan Kisely who is joining on the position of Counsel.

Dentons has launched a New Dynamic toolkit, leveraging the insights of its ex-General Counsel contingent (from Nextlaw In-House Solutions) as well as the insights of legal operational specialists, talent and innovation to create a toolkit to help GCs and In-house legal teams address and reflect on a broader range of topics that will help to inform their strategic planning and help them to navigate the unknown in this New Dynamic.

slovak.AI priorities 2020+
Slovak.AI was launched in 2019 by the American Chamber of Commerce, Slovak Technical University & IT Association Slovakia and it introduces its thematic priorities for 2020+. Today slovak.AI represents 27 laboratories and more than 200 researches across Slovakia, 50 companies – including 30 SMEs & startups.

The aim of the new Center is to coordinate educational & research AI activities, facilitation of technology, and knowledge transfer to the industry as well as AI for societal challenges - such as corruption, healthcare, transport & education.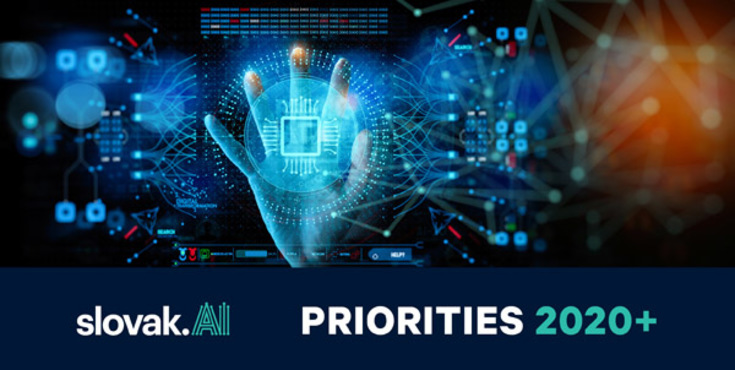 Download PDF