Slovak.AI
AmCham Slovakia co-founded Slovak.AI in 2019
Slovak.AI was launched in 2019 by the American Chamber of Commerce, Slovak Technical University & IT Association Slovakia and it introduces its thematic priorities for 2020+. Today slovak.AI represents 27 laboratories and more than 200 researches across Slovakia, 50 companies – including 30 SMEs & startups.
visit the official webpage:
https://slovak.ai/


March 2020 – Vision of AI for Slovakia conference
If Slovakia wants to move forward, it must excel in the excellence of its services and talent - especially by developing its own innovations through science and applied research. Investors are attracted by top talents and a favorable innovation ecosystem supported by the highest political representatives. Slovakia needs to educate and attract talent with skills for innovation and must intensify the deployment of artificial intelligence in companies.
Slovak.AI calls on the new government to support research and development of artificial intelligence at a national level and encourage Slovak companies to accelerate innovation and link up with the Academy.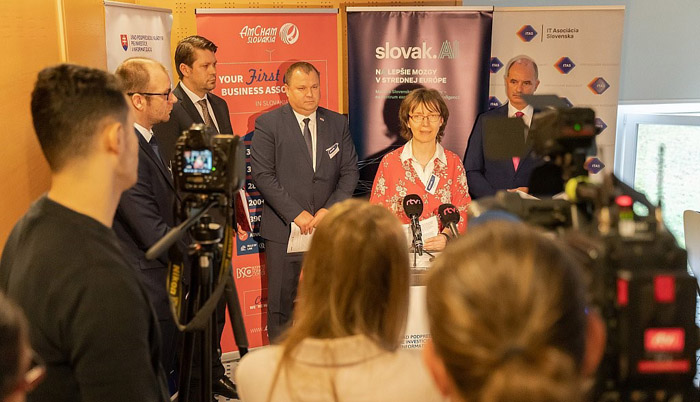 The founding members of the Slovak.AI platform at the Slovak Academy of Sciences presented a practical manual for companies on how to implement artificial intelligence on Friday, March 6th, 2020. They also presented a vision of getting Slovakia on the map of Europe in the field of artificial intelligence by creating an institute as a reference of excellence in artificial intelligence for Slovakia, Europe and the world. The new Government of the Slovak Republic 2020+ is addressing strategic recommendations that talk about the necessary reforms and measures to make Slovakia a full partner in the international infrastructure of centers of excellence.
They presented two strategic documents in which they participated. Both studies, including the survey, were prepared for the Office of the Deputy Prime Minister of the Slovak Republic for Investment and Information Technology:
Read more
Meeting with minister UAE of artificial intelligence in the world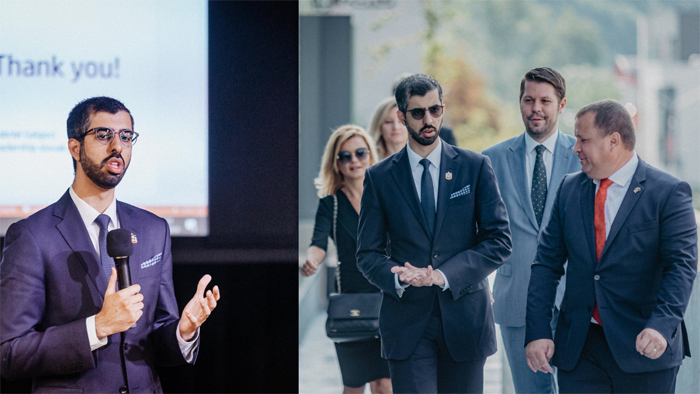 Slovakia expanded its cooperation with the United Arab Emirates (UAE) in relation to artificial intelligence (AI). Representatives of member states at the Slovak Center for Artificial Intelligence (Slovak.AI) visited in August 2019 the ministers of artistic intelligence in the world - Umar Ulama from the UAE. The reason for his visit was the way in which it is possible to connect Slovakia and activities originating in the Arab Emirates.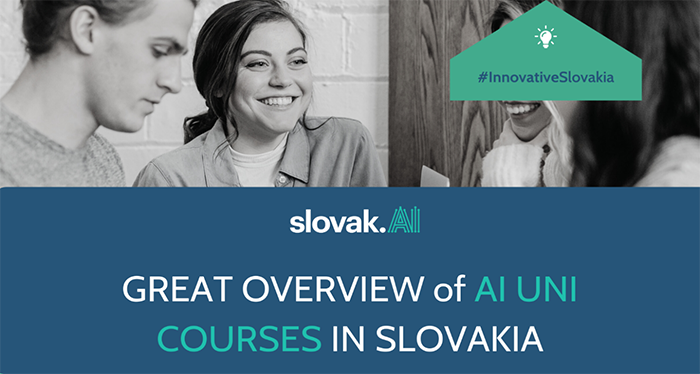 Latest updates and documents to download