Institutional Capital
#ruleoflaw




AmCham advocates for a fair and transparent business environment

AmCham has for many years actively engaged in promoting principles of a functioning rule of law – stable regulatory environment, predictable judiciary, less corruption, professional and independent regulatory institutions, etc. Since creating the Rule of Law Initiative together with major business associations active in Slovakia, AmCham has been actively advocating for systemic changes and has gradually gained both formal (through governmental resolutions or ministerial working groups) and informal recognition by relevant public and private stakeholders as one of the leaders of the business community in this area.
Stability and predictability are key preconditions for the functioning of the business environment in every country. Entrepreneurs need to have rules that are fair and well known in advance. For their adjustment and subsequent adherence, the credibility of public institutions is important at national as well as local level.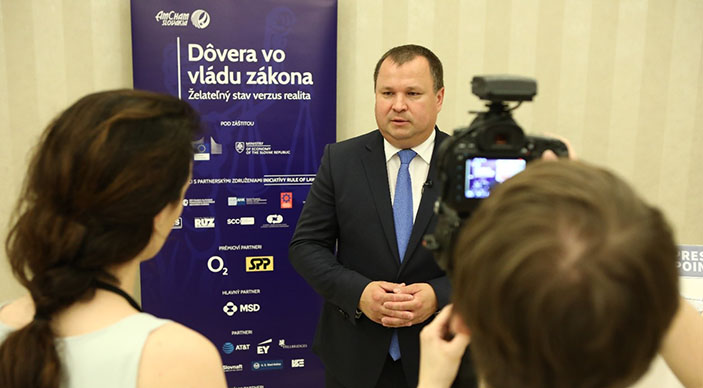 In fact, Slovakia lags behind the world's most advanced countries in terms of the quality of public institutions and the subsequent law enforcement. According to the World Competitiveness Index, we are on the 61st position in this aspect. In recent years, the European Commission has been increasingly pointing to poor quality and predictability of legislation, high levels of perceived corruption, and insufficient improvements in the functioning of the judiciary.

Since 2015, these three thematic areas have been actively highlighted, while proposals for improvement are being offered by the Rule of Law Initiative - a broad coalition of employers' associations and chambers of commerce led by AmCham. A stable and predictable business environment in a country with functioning and trustworthy institutions is a prerequisite for the success of both entrepreneurs and ordinary people in Slovakia.

10 commandments for fair and stable business environment
We are rather convinced that courts would become a stable pillar of law enforcement due to their predictable and impartial decision making. As representatives of a broad business community representing Slovak or international companies - from micro-companies in the regions to the largest employers in the country – therefore during the election period we ask representatives of political parties across the spectrum to strive for such improvements as far as possible.
AmCham is a co-founder of the Rule of Law Initiative

We are the watchdog for rule of law in Slovakia
The business community has joined forces in an active effort to improve the rule of law in Slovakia. Fourteen (14) business associations, employers' associations, and chambers of commerce have established a joint initiative through which the business community wants to respond professionally and materially to the deteriorating state of justice, peace and tolerance of corruption, lack of transparency and systematic legislative process in Slovakia. Read more
Unpredictable legislation harms Slovakia. AmCham organizes an annual professional conference aimed at analyzing the current state of trust in the rule of law in Slovakia, where it discusses with the representatives of parliamentary groups across the political spectrum, as well as with the professional public about the necessary improvements.
Rule of Law Conference
Arbitration Conference
News and Success stories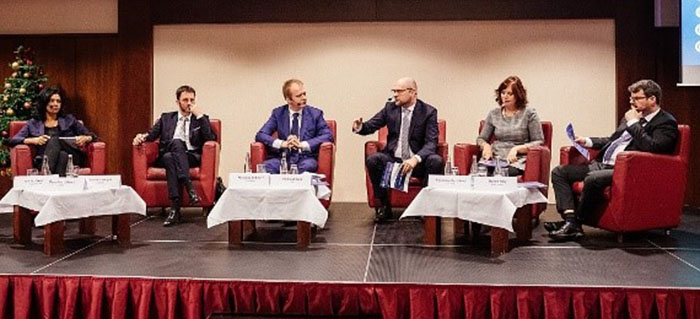 Pre-election debate 2019 (December, 10, 2019)
Laws should only be changed or amended in the National Council only when it is necessary and, in particular, after wider professional debate and careful consideration of all their effects. It is our duty to try to eliminate any space for non-transparent or even corrupt behaviour in every area. At the same time, we expect that honest entrepreneurs, who are unable to claim their rights, will not be intimidated by courts due to the length of court proceedings.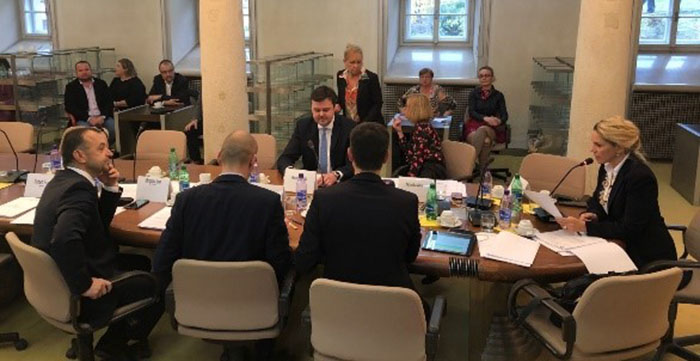 Need for truly independent regulatory institutions
Employers' associations and chambers associated in the Initiative for the Rule of Law, as well as several think tanks and non-profit organizations, have been actively involved in the discussion in recent years (or opened the discussion themselves) on how competitions for leaders of independent regulatory institutions should take place.

AmCham Slovakia actively called for a public hearing of the candidate for the public institutions, for example Telecommunications Regulatory Office. Term for such a post is 6 years and is crucial for the upcomming strategic digital agenda.

There must be elementary trust and respect for public institutions, which by their nature must act as independent arbitrators and regulators - whether cross-cutting (eg Public Procurement Office, Antimonopoly Office) or sectoral (eg Network Industries Regulatory Office, Office for Regulation of Electronic Communications and Postal Services).
A more competitive Europe: Opportunities and demands
In November 2019 AmCham Slovakia, EURACTIV Slovakia and National Union of Employers (RÚZ), in cooperation with the European Parliament Liaison Office in Slovakia, organized the discussion with newly elected Slovak Members of the European Parliament, focusing on Better regulation, Competitiveness od the EU economy, Digital agenda and Energy & climate policies.


Top media stories: