AmCham representatives met with Minister of Education, Science, Research and Sport Branislav Gröhling
On June 2, AmCham representatives met with Minister Branislav Gröhling to discuss common areas of interest and present opportunities for cooperation with the Ministry of Education.

Following the introduction by AmCham president Gabriel Galgóci on the four main pillars of AmCham advocacy activities ensuring Slovakia´s future competitiveness, minister Gröhling agreed with AmCham leaders on the necessity to establish an even stronger bond between educational institutions and private businesses employing hundreds of thousands people in Slovakia. AmCham underlined its support for efficient digitalization of education and soft skills to play a significant role in education reform. A specific cooperation in regional development is also on the list of next steps to be determined.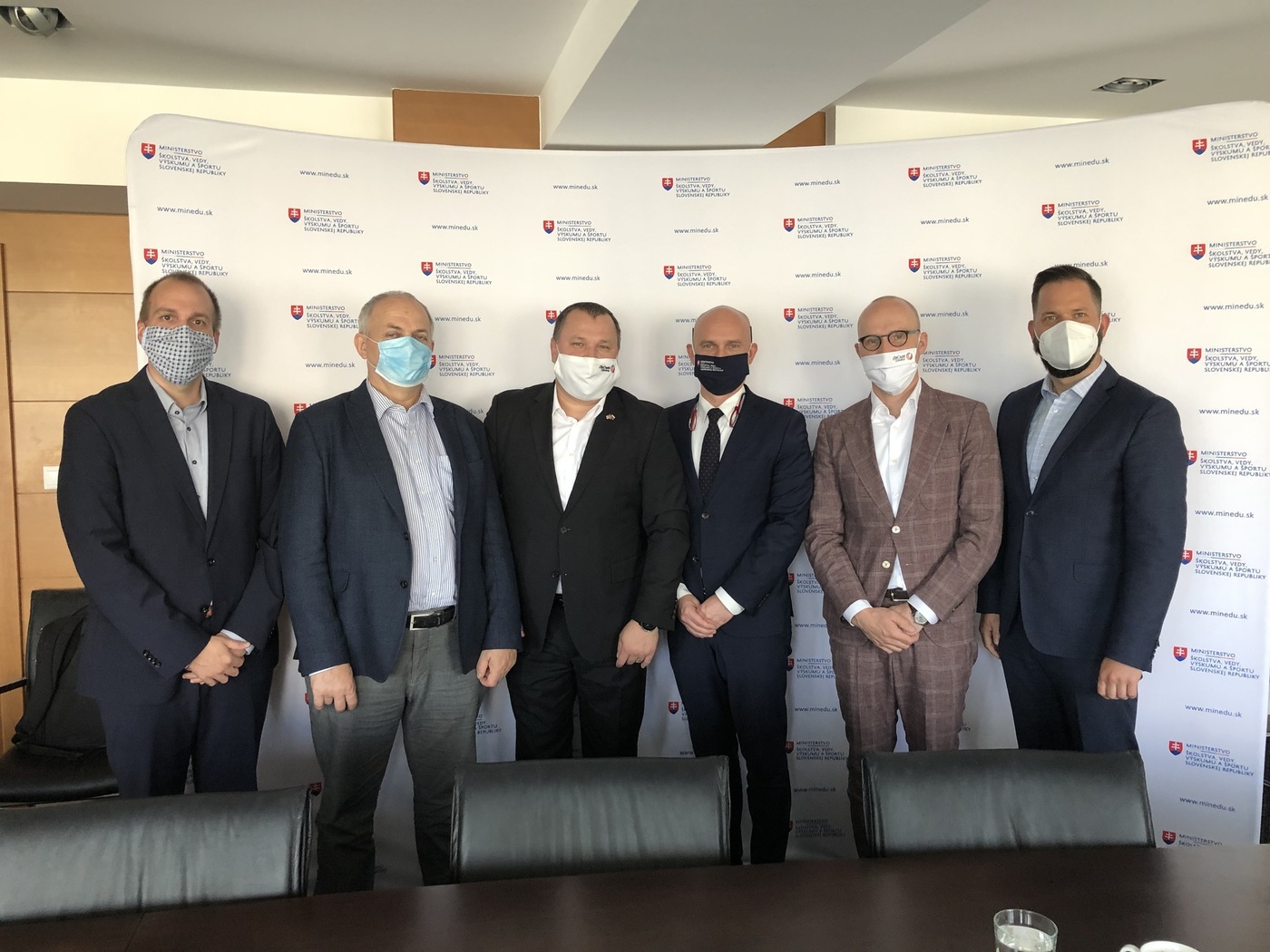 On the photo (from left to right): Peter Rusiňák (AmCham Policy Officer), František Jakab (AmCham Business-Academic Committee Chair), Gabriel Galgóci (AmCham President), Branislav Gröhling (Minister of Education), Ronald Blaško (AmCham Executive Director), Martin Maštalír (AmCham Second Vice President)