AmCham met with Deputy PM V. Remišová
September 18, 2020 - AmCham met with Veronika Remišová, Deputy Prime Minister and Minister for Investments, Regional Development and Informatization and her team. Discussion focused on rule of law, innovation and regional development as all of these areas are shared priorities of both AmCham and the Ministry.

AmCham President Gabriel Galgoci also briefly presented its Vision 2030+ and expressed AmCham´s willingness to actively participate in the upcoming discussion about the priority areas for the new EU fund period 2021-27.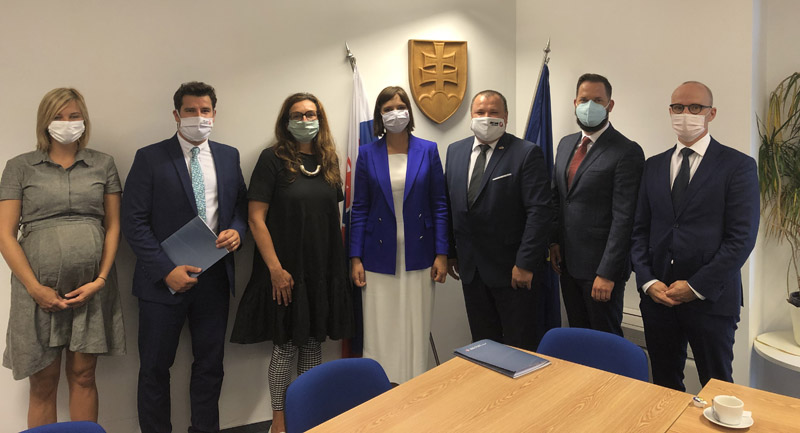 On the picture (from left to right): Petra Zappe, AmCham Senior Policy Manager; Michal Krcmery, AmCham Director of Government Affairs & Spokesman; Michaela Benedigova, AmCham Vice-president; Veronika Remišová, Deputy Prime Minister; Gabriel Galgóci, AmCham President; Martin Maštalír, AmCham Vice-president; and Ronald Blaško, AmCham Executive Director