Peter Petho takes the position of counsel at Barger Prekop
Barger Prekop is pleased to announce that Peter Petho has been promoted to Counsel. As a result, Barger Prekop features six partners, two counsels and 12 associates. Barger Prekop attorneys are particularly experienced in energy, M&A, real estate, dispute resolution, banking & finance, labor law and competition & state aid.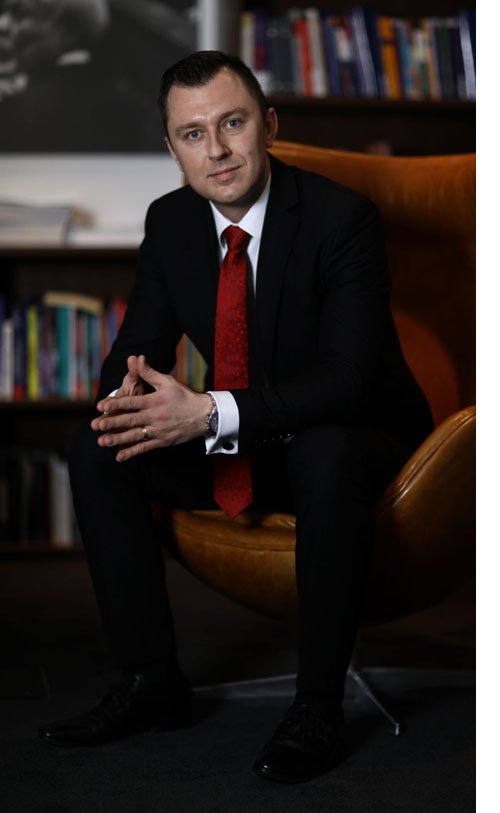 "Peter is a true international arbitration specialist who excels in complex cross-border matters. His straightforward approach, attention to detail and "never give up" attitude predestines him to succeed in any contentious area. He is not only extremely well-organized himself, he also is able to get those around him to follow his lead and dutifully meet deadlines, whether it be a complex construction or any of a multitude of other technical matters. Importantly, he is also likeable and easy going. I am proud to work with him. He is a counsel of power," said company co-founder Roman Prekop while introducing the new counsel.
Peter is a Fellow of the Chartered Institute of Arbitrators (UK) and member of the Slovak Bar Association, International Bar Association, and 'below 40' platforms of the ICC, LCIA, ICCA, Austrian Arbitration Association and Swiss Arbitration Association.

***ABOUT BARGER PREKOP***
Barger Prekop redefines the notion of quality legal services in Slovak Republic. A pragmatic, understandable approach and standards gained in multinational law firms are the company's key principles in providing unique solutions. Highly ranked in Chambers and Legal500, Barger Prekop's attorneys are leading experts in the fields of energy, real estate, dispute resolution, M&A, and competition in Central Europe. A creative, dynamic team delivering tailor-made services benefiting from a hand-picked network of referral firms worldwide, Barger Prekop delivers the ultimate power of advice. For more information please visit bargerprekop.com
Contact:
Roman Prekop
rprekop@bargerprekop.com
+421 2 3211 9890
LinkedIN