World ballet choreographers in Slovak National Theater!
Do not miss the opportunity and be among the first to experience an exceptional evening of the best of the world's ballet in the SND Ballet!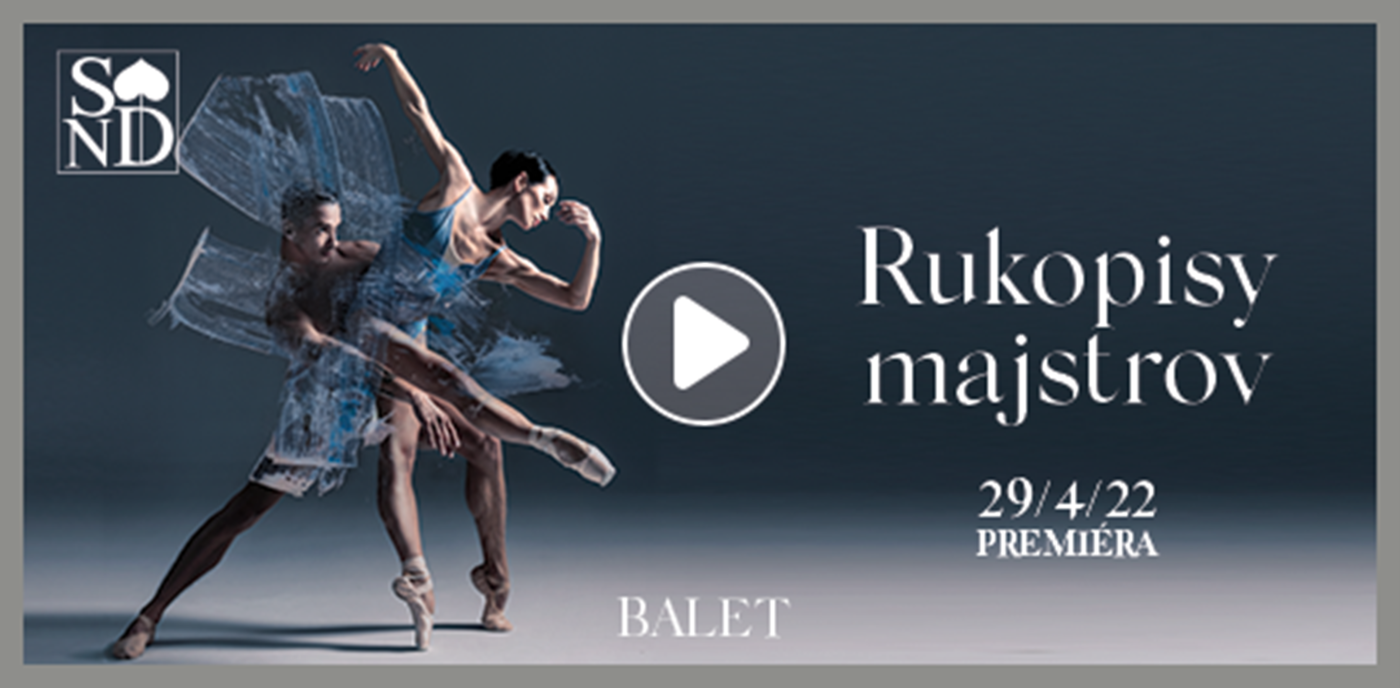 Premiering in Slovakia on April 29 and 30 at 7 pm, we will present the new ballet title Signatures of Masters, which represents the work of four important world choreographers of the 20th and 21st century - Jerome Robbins, The West Side Story award-winning choreographer, Edwaard Liang, Craig Davidson and William Forsyth.

"They are all choreographers whose works have never been performed in Slovakia before. In the international context, therefore, their debut in Bratislava is a matter of prestige and I believe that it is one of the steps that will put the SND Ballet company on the imaginary world ballet map," says Nina Poláková, director of the SND Ballet, about the upcoming compilation.

Watch a preview of the upcoming premiere:

You can buy tickets online or at the SND box office every day from 11:00 to 19:00 hrs.
BUY TICKETS 29. 4. - https://www.navstevnik.sk/vyber-vstupeniek?eventId=1035496
BUY TICKETS 30. 4. - https://www.navstevnik.sk/vyber-vstupeniek?eventId=1035497



For more information and tickets reservation, please do not hesitate to contact:
Daniela Augustínová, daniela.augustinova@snd.sk, +421 915 789 368