Rule of Law: We prepared nine recommendations to increase transparency of selection procedures
The Rule of Law Initiative has long pointed to the importance of transparency in selection procedures to control and regulatory bodies, which are essential for the quality of the business environment and law enforcement.

In this context, the initiative prepared recommendations for increasing the transparency of these selection procedures. Their goal is to minimize the unhealthy influence of political parties or interest groups and to increase the chances of professional apolitical candidates gaining ground.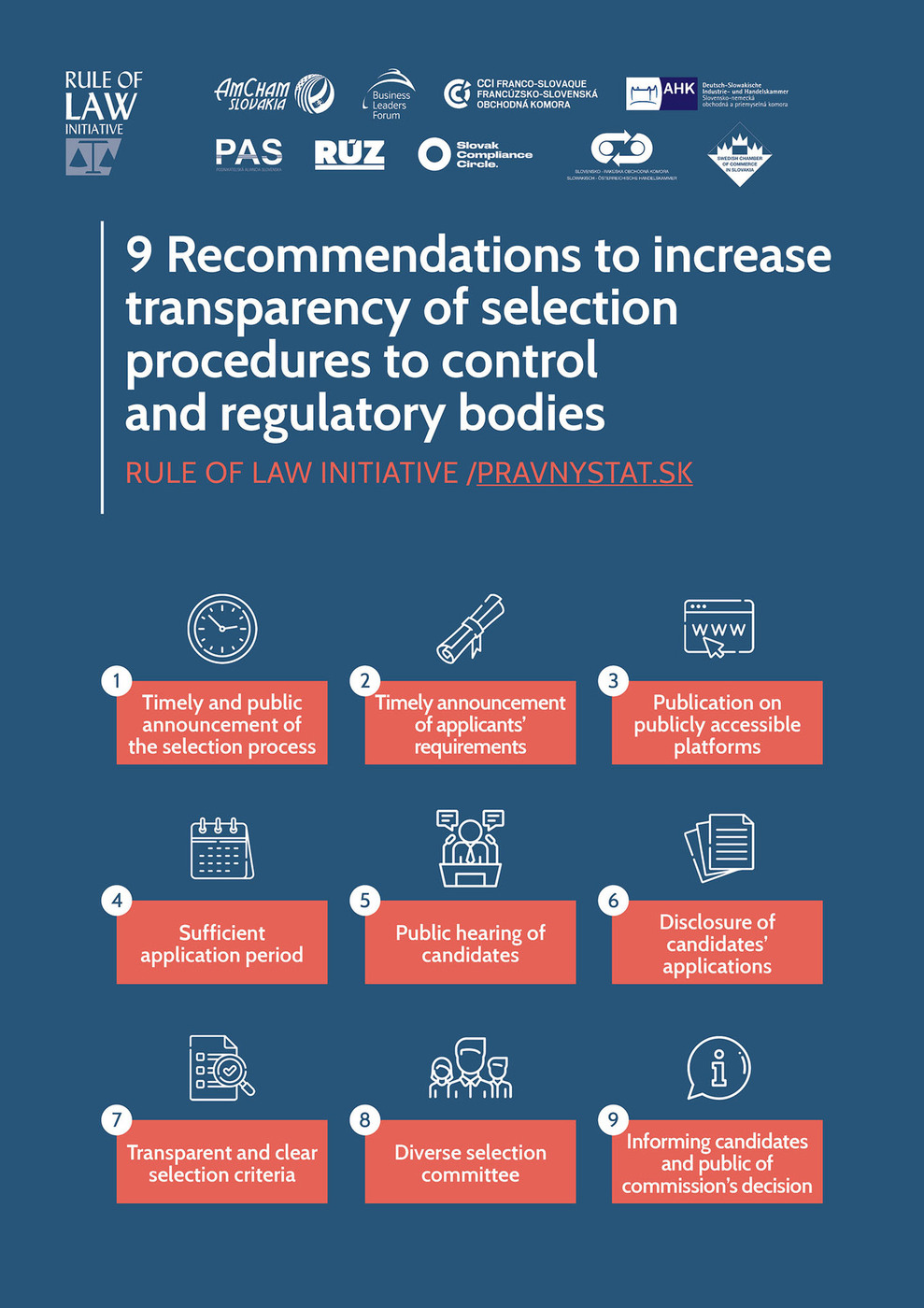 Rule of Law Initiative: www.pravnystat.sk
Read the full press release below (.PDF)

Download PDF