KPMG Slovakia appointed new partners
The KPMG Slovakia Partner Board has been expanded to four new Associate Partners as of October 1, 2022, to strengthen the firm's strategic development and client relationships.

Lygia Fullbrook, Eva Švigarová, Štefan Karšay and Michal Maxim have extensive experience in advisory and audit services, particularly in talent management, financial services, digitalization and standardization of audit processes, accounting advisory services for insurance companies, as well as risk management and ESG transformation.

"Our new partners - Lygia, Eva, Štefan and Michal - are examples of leaders who throughout their career have lived our values.They have all grown and developed within KPMG Slovakia, are an inspiration to the team and a testament to our commitment to those who are talented and motivated working on themselves and driving our firm forward. They demonstrate their people leadership skills every day and deliver superior service to clients based on quality and an innovative approach," said Kenneth Ryan, KPMG Managing Partner.

Lygia Fullbrook leads Talent Solutions' services in Slovakia and is the sector leader for Shared Service Centres. She has been with KPMG since 2006. He has extensive experience in providing consulting services for sourcing and selecting candidates for finance roles that are built on an innovative approach to accessing the best talent. Its clients include major companies in sectors such as shared service centres. "It's not easy to find quality people with the right experience and a mind set to continue learning, while ensuring they share similar values to the existing team. It's important to us that the client is happy and appreciates the quality of people, receiving added value from us," says Lygia Fullbrook.

Eva Švigárová is a new partner in the audit department. She focuses on the centralization and standardization of activities at KPMG, mainly on audit processes and procedures. Eva is involved in the introduction of innovations and tools to streamline and improve the quality of audit outputs. She has led the digitalization of the audit delivery model, fundamentally shifting the standard of service delivery. Her clients include mainly shared service centres. "Despite being heavily regulated as an industry, the penetration of new innovative solutions into our work is unstoppable. This applies not only to new ways of communicating, but also in the areas of data processing and evaluation, audit documentation preparation, contract status monitoring and more. It will be a challenge for us to evaluate which of the offered solutions has the greatest impact on efficiency and quality," says Eva Švigárová.
Štefan Karšay is the new partner for audit clients and sector leader for financial services. He is also an accounting advisor for insurance companies. He joined KPMG in 2013 and has gained extensive experience in providing audit and advisory services during his career. His expertise and ability to initiate and strengthen client relationships he combined in a way that delivers results and meaningful working connections. "As an audit partner, we also focus on the application of new standards when advising insurance companies. This is where I see the greatest potential to continuously develop and bring new approaches," says Štefan Karšay.
Michal Maxim is focused on financial and commodity risk management consulting and ESG transformation. His portfolio also includes audit clients from the financial sector. He has more than 19 years of experience in providing audit and advisory services to international financial groups. He has also worked for KPMG in Hong Kong where he specialized in the valuation of financial derivatives. "My vision is to build a strong team that would be seen as a relevant player in the region - whether in the area of financial risk management or ESG solutions," adds Michal Maxim.


KPMG Slovakia is a leading audit and advisory firm. The company's management currently has 11 partners and 9 associate partners who are responsible for the firm's strategy and its implementation.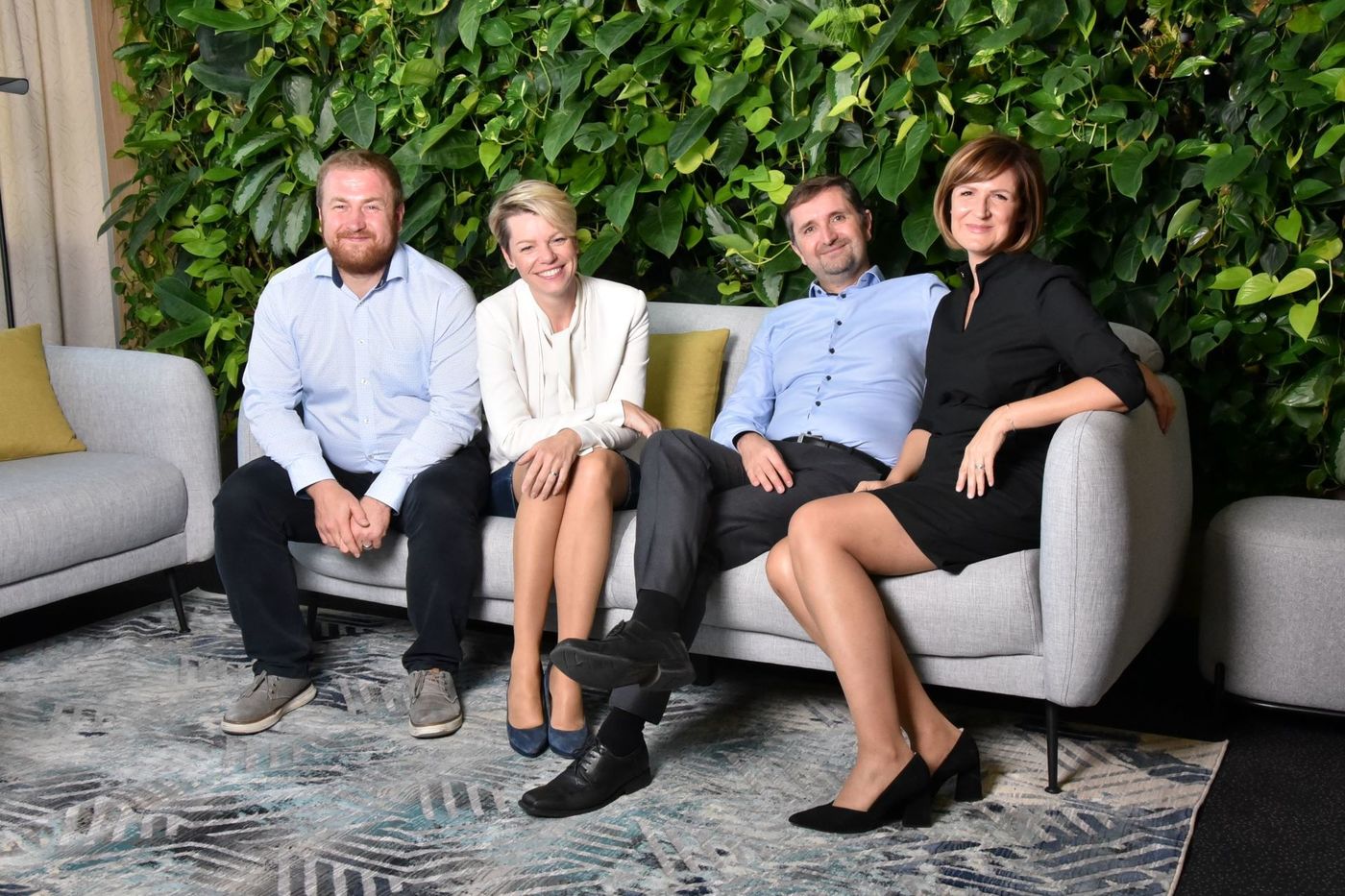 For more information please contact:
KPMG Slovakia
Monika Révayová
Spokesperson
+421 915 758 823
mrevayova@kpmg.sk


About KPMG Slovakia:
KPMG Slovakia is an independent member of the international KPMG network - a global network of firms providing professional services in the field of audit, tax and consulting. It operates in 146 countries and its member firms employ over 227,000 people worldwide. KPMG has been operating in Slovakia since 1991. It currently employs more than 350 people and has 20 partners in its management. It is a leading audit and advisory firm. It provides a wide range of audit, tax, legal and advisory services to many domestic and foreign companies and assists in major transactions in most economic sectors.
www.kpmg.sk