Directory of Members & Who is Who Almanac
AmCham Slovakia will soon publish the 21st edition of its annual "Directory of Members" yearbook that will again include "Who is Who Almanac" - interviews with top leaders of our member companies.

DIRECTORY OF MEMBERS 2023
Become our partner and gain the best visibility! This publication will be distributed to all AmCham members, to other AmChams worldwide, all Slovak ministries and governmental institutions, and to other representatives of the business and diplomatic community in Slovakia.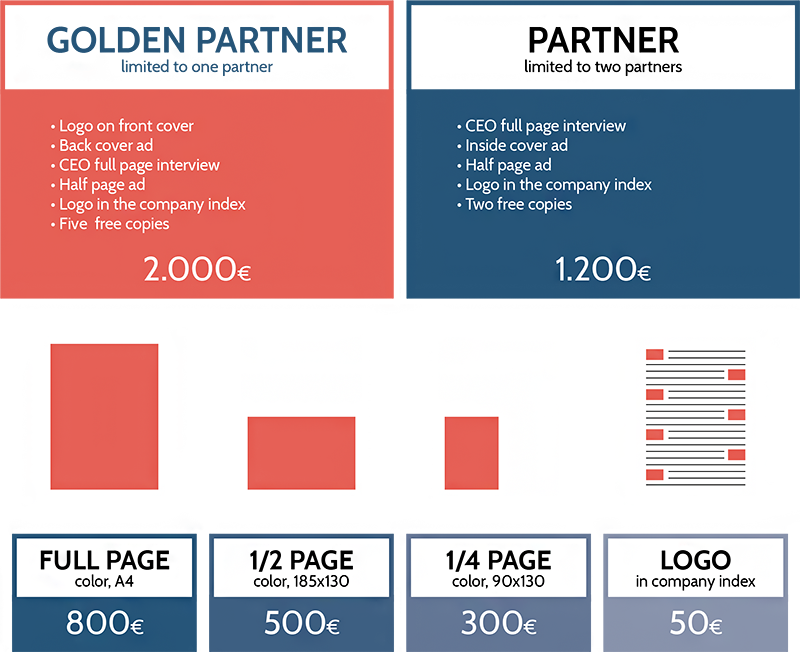 WHO IS WHO ALMANAC
Interviews with leaders of the Slovak business community. Don't miss the opportunity to be a part! All Patron members will be listed automatically, for the rest of our membership we are offering favorable prices:
***

For more information contact patrik.tomes@amcham.sk.


* All prices are excluding VAT