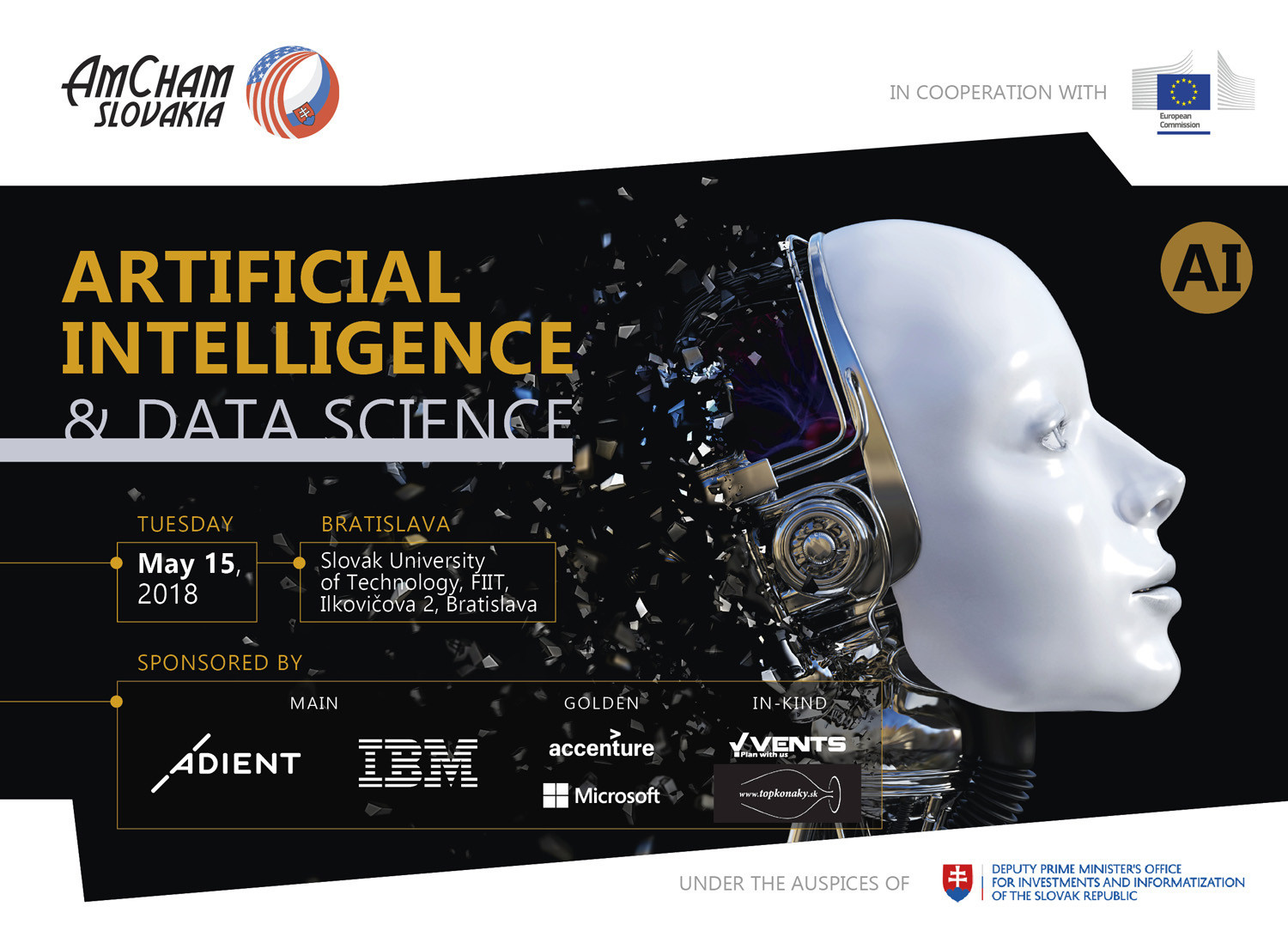 Artificial Intelligence & Data Science Conference
Tuesday, May 15, 2018 From 09:00 to 16:00
Fakulta informatiky a informačných technólogií STU, Ilkovičova 2
One full day to network, share and understand artificial intelligence and data science!
AI is already delivering a real value in business. It is being implemented across all industries creating unprecedented efficiencies in human productivity and it will continue to transform global industry, economy and social ecosystem.
Will Slovakia stay at the forefront of a technology that will shape the future for everyone?
SELECTED CONFERENCE PANELS

AI & Big Data enterprise stories
Role of government in the age of exponential technologies
AI Research at Slovak Universities
Slovak AI Startups
Commercialising AI potential
GET INVOLVED WITH AI CONFERENCE POWERED BY INDUSTRY LEADERS AND

BECOME A PARTNER!
For more information about the sponsorship proposal please contact petra.zappe@amcham.sk.
More details about the program, speakers and partners will be unveiled in the upcoming days.
Please note that your email address can be shared with the other partners of the event.

AmCham
Member
Policy
Connection