Code & Cloud event
Thursday, Oct 06, 2022 From 15:00
online or Žilina Event House (Bytčická 16, 010 01 Žilina)
organized by Deutsche Telekom Systems Solutions Slovakia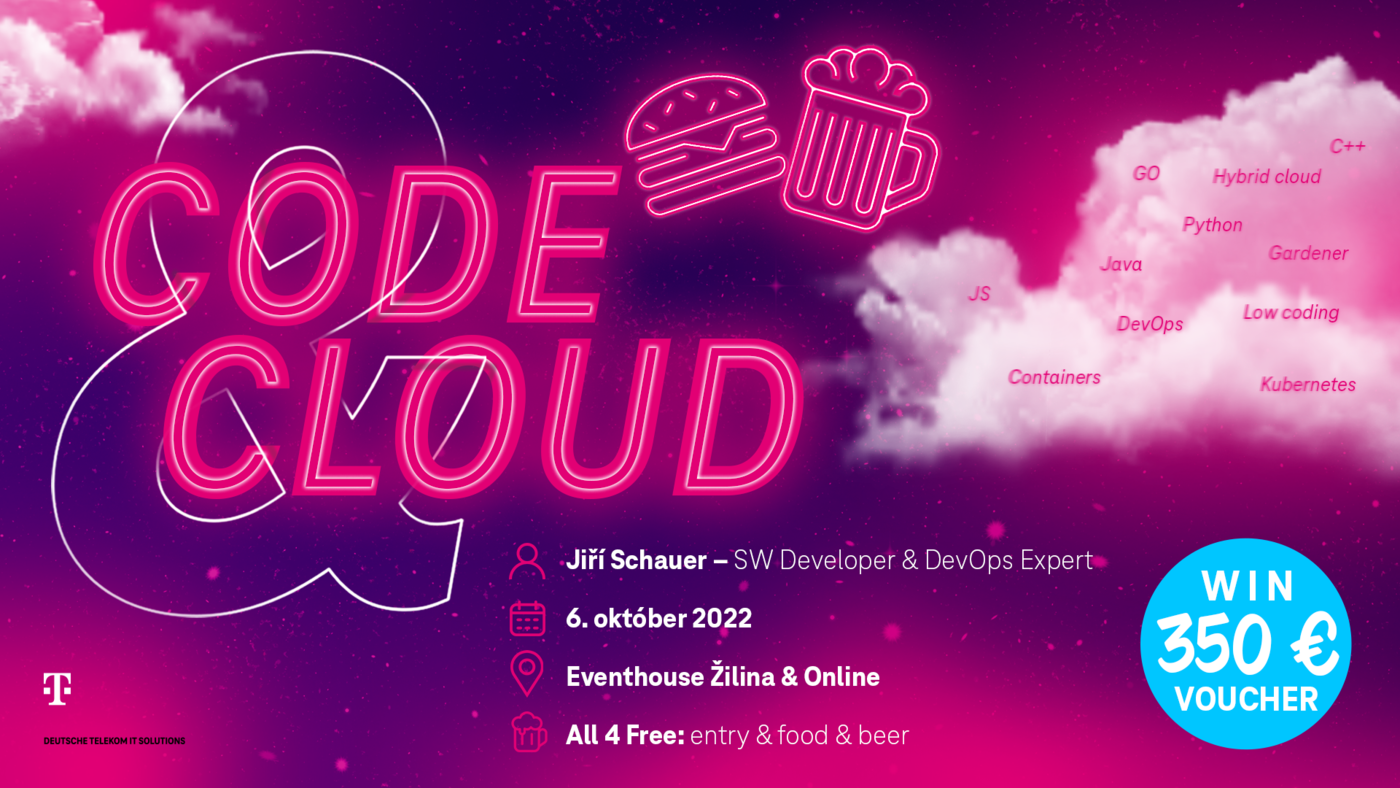 UNIQUE EXPERT EVENT FOR EXPERIENCED APPLICATION DEVELOPERS & DEVOPS MANIACS!
If you are:
Application developer (Java, JS, C++, Python or any other),
Cloud geek,
DevOps expert
And you want to learn more about:
Application development on Cloud,
Low coding,
Confidential computing,
Kubernetes & Deploying Gardener environment using CICD pipelines.
Mark your calendar for our Code & Cloud event taking place on October 6, 2022 at 3 pm.
You can join us online or even phycically at Žilina Event House (Bytčická 16, 010 01 Žilina). Prepare yourself for great speakers, afterparty with your tech-fellas and competition with the prize of 350 € Alza voucher.
Reserve your place today!
Find the registration form and read more about the program on our Code & Cloud website
here
.
AmCham
Member
Policy
Connection