Which membership is for you?
Choose the right membership for your business and requirements.
Patron
Member

6000 € per year

Corporate
Member

3500 € per year

General
Member

1500 € per year

Non-profit
Member

700 € per year

Participate in all Chamber events and activities
Receive all Chamber services
Written acknowledgement in Chamber Publications
Have logo displayed at each event
Voting representatives
Four (4)
Three (3)
Two (2)
One (1)
Invitations to the AmCham Executive Business Club events
One (1)
Prices will be calculated proportionally within a year.
Your Contact person
Natália Spodniak
Corporate Affairs and Brand Manager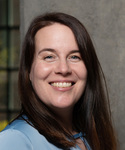 Testimonials
Firstly, AmCham and BSCF memberships offers to me personal contacts with other business leaders for exchange of experiences and ideas. The great value of this collaboration was extremely visible at the beginning of COVID when we met on a weekly basis to discuss measures - but it is also appreciated on a day-to-day basis. Secondly, AmCham and BSCF are orchestrating a lot of great initiatives – from improving our labour code via strengthening the education system to granting support for those who need it, 2022 blood donation and supporting Ukrainian refugees as the most recent examples. So, in a nutshell – creating a powerful business community and providing good advice is what I appreciate the most.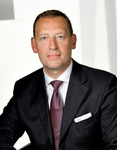 —

Wolfgang H. Fischer, Zurich Insurance Company