Canadian Council
To better serve the interests of Canadian companies with ties to Slovakia, the Office of the Canadian Embassy in Slovakia and the American Chamber of Commerce in Slovakia have teamed up to create the Canadian Council!
This unique collaboration is the result of the Office of the Canadian Embassy's efforts to better ensure Canadian companies business needs are being met as there is an insufficient number of Canadian companies here to effectively manage and fund an active program of activities for an independent Canadian Chamber of Commerce. Efforts will be made to ensure the Council retains a Canadian identity and that Canadian issues remain prominent in the Canadian Council.

This special Council will strive to provide Canadian-related events and opportunities for the members of the council. It will host visiting Canadian delegations and government officials, take part in organizing Slovak delegations to Canada, and occasionally organize other Canadian-related events.

The Canadian Council will be open to all Canadian companies investing in Slovakia, or having some business relations with Slovakia, as well as to the general membership of AmCham.

Members of the Canadian Council will have access to all rights, privileges, activities and benefits of full membership in AmCham corresponding to their related level of membership.

Your Contact person
Veronika Yörümez
Corporate Relations Manager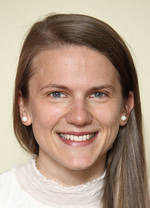 Task Force Members