Tax Commitee

AmCham Tax Committee represents the views and position of AmCham member companies in the area of tax-related issues. Over the years it has become a valuable expert partner of relevant public and private stakeholders. It strives to contribute regularly to the debate on tax-related topics with its members´expertise and engage in a constructive dialogue with relevant public instutitions, including the Ministry of Finance and the Financial Administration. It is active in commenting new legislation, providing recommendations by relevant position papers as well as organizing networking events including the annual AmCham Regional Tax Conference which takes place in a different V4 country every year.
Priority areas
INCREASING LEGAL CERTAINTY AND MUTUAL TRUST BETWEEN BUSINESSES AND TAX AUTHORITIES
Binding rulings procedures
Plan of legislative changes in tax and accounting areas
Tax penalty reform
2. MAKING SLOVAKIA MORE ATTRACTIVE FOR HIGH ADDED VALUE INVESTMENTS
Improving legal framework for the establishment of holding companies
Terminating capital gains taxation

Promoting introduction of IP Boxes
Leadership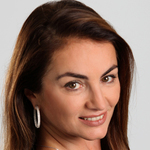 Chair
Christiana Serugová
Tax and Legal Services leader
PricewaterhouseCoopers Slovensko, s.r.o.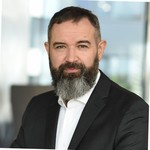 Vice-Chair
Richard Panek
EY (Ernst & Young, s.r.o.)
Members