slovak.AI priorities 2020+
Slovak.AI was launched in 2019 by the American Chamber of Commerce, Slovak Technical University & IT Association Slovakia and it introduces its thematic priorities for 2020+. Today slovak.AI represents 27 laboratories and more than 200 researches across Slovakia, 50 companies – including 30 SMEs & startups.

The aim of the new Center is to coordinate educational & research AI activities, facilitation of technology, and knowledge transfer to the industry as well as AI for societal challenges - such as corruption, healthcare, transport & education.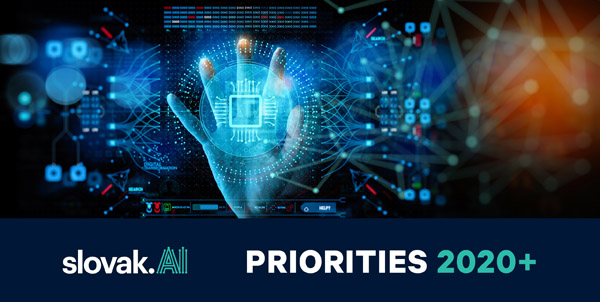 Download PDF