Search result:
""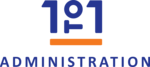 1to1 Administration s.r.o.
Tailor-made administrative solutions developed by us – a team of experienced, passionate and approachable experts. Company 1to1 Administration s. r. o. provides complex portfolio of administrative services such as accounting and reporting, processing of HR and payroll agenda, corporate-secretarial services, records keeping, optimization of internal process and other services based on client's ...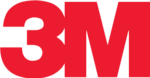 3M Slovensko s.r.o.
3M captures the spark of new ideas and transforms them into thousands of ingenious products. Our culture of creative collaboration inspires a never-ending stream of powerful technologies that make life better. 3M is the innovation company that never stops inventing. With $30 billion in sales, 3M employs about 88,000 people worldwide and has operations in more than 70 countries. 3M's diversifie ...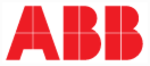 ABB, s.r.o.
ABB (ABBN: SIX Swiss Ex) is a leading global technology company that energizes the transformation of society and industry to achieve a more productive, sustainable future. By connecting software to its electrification, robotics, automation and motion portfolio, ABB pushes the boundaries of technology to drive performance to new levels. With a history of excellence stretching back more than 130 ...

Abbvie s.r.o.
AbbVie's mission is to discover and deliver innovative medicines that solve serious health issues today and address the medical challenges of tomorrow. We strive to have a remarkable impact on people's lives across several key therapeutic areas: immunology, oncology, neuroscience, eye care, virology, women's health and gastroenterology, in addition to products and services across its Allergan ...

ACCA
ACCA (the Association of Chartered Certified Accountants) is the world's leading body for professional accountants, with over 115 years of experience, innovation and excellence. We champion opportunity within accountancy, demonstrate excellence through our qualifications, and act as a driving force within the accounting profession to constantly improve working practices. ACCA supports over 20 ...

Accenture
Accenture is a global professional services company with leading capabilities in digital, cloud and security. Combining unmatched experience and specialized skills across more than 40 industries, we offer Strategy and Consulting, Interactive, Technology and Operations services — all powered by the world's largest network of Advanced Technology and Intelligent Operations centers. Our 699,000 pe ...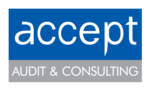 ACCEPT AUDIT & CONSULTING, s.r.o.
ACCEPT AUDIT & CONSULTING, s.r.o. is an audit company with the license of Slovak Chamber of Auditors number 124. Our auditors provide audit since 1991 with experiences from manufacturing and trading companies, budgetary organizations, investment funds and investment companies, foundations and other organizations (about 1000 audits since 1991). The seat of the company is in Prešov, the comp ...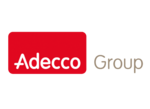 ADECCO Slovakia, s.r.o.
The Adecco Group is the world's leading provider of HR solutions. With more than 34,000 FTE employees and around 5,100 branches, in over 60 countries and territories around the world, we offer a wide variety of services, connecting more than 7000,000 associates. ADECCO Slovakia s. r. o. has been present in the Slovak market since 2002 as a co-founder of the Association of the HR services pro ...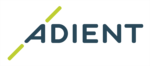 Adient Slovakia s.r.o.
Adient is the global leader in automotive seating. With 75,000 employees operating in 208 manufacturing/assembly plants in 33 countries worldwide, we produce and deliver automotive seating for all vehicle classes and all major OEMs. Slovakia with around 2770 employees and 5 locations plays a key role in our operations – beside the production, the business center in Bratislava supports the comp ...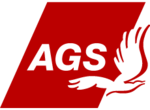 AGS Bratislava International Movers s.r.o.
Pioneer in the mobility industry, AGS Worldwide Movers, is now one of its global leaders, as a result of the innovative vision of its board for the last forty years. Always keeping in mind the evolution of our customers' needs, we provide tailor-made services in removals and secure storage worldwide.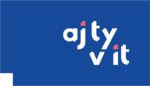 Aj Ty v IT
Aj Ty v IT is a well-recognized NGO to ensure equal access to IT education for all girls and women and help them enter the tech job market. In numbers, our goal is to reach at least 30% of the girls in the IT faculties and at least 40% of women working in IT positions in Slovakia. We implement activities for three main target groups. These are girls from 8 to 14 years old, 15 to 19 years, and ...

Aldertree legal s.r.o.
Aldertree legal, an independent law firm cooperating in Slovakia with White & Case through an exclusive alliance, is uniquely positioned to help our clients to achieve their ambitions in today's global economy. Our cross-border experience and diverse team of lawyers consistently delivers results. Our lawyers are integral, long-standing members of the community who provide clients with ins ...